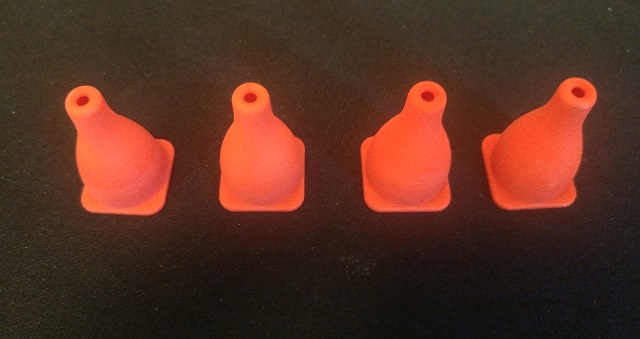 So, when was the last time you saw a thimble? When was the last time you saw a traffic cone? Chances are, you have seen a traffic cone more recently than a thimble (unless you just looked in your magic case). Your audiences probably are probably more familiar with traffic cones too. So, we came up with tiny traffic cones for use in thimble routines. Use your standard thimble moves with these cones. The cones are available in 9 different colors. We suggest starting with a 4 pack of either red or orange cones and then using a contrasting color for color changes. We even have a holder available that can keep up to 4 tiny cones hidden until the right moment.
These cones are not stocked but are printed on demand when you place your order, so all color types are available. The cones can be purchased singlely or in a 4 pack in the same color. We can offer the 4 pack for the price of a little more than 2 cones due to the way we stacked the cones for the printing process. So, if you are thinking of getting 2 cones of the same color, you may want to consider getting the four pack and get two extra cones for about the same price.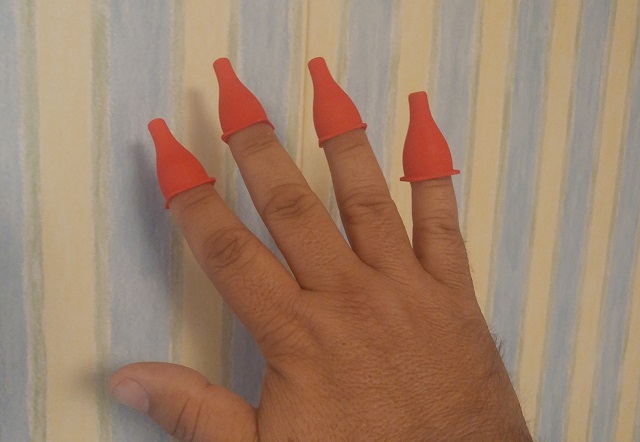 Our traffic cone holder was originally designed to hold 4 crayons (the small restaurant style crayons), but we tweeked our cones to fit in the holder and we think it is a great addition for your tiny traffic cone routine. We suggest getting the white holder to avoid color transfer between the holder and tiny traffic cones.
Here are the links to the items mentioned from our store: