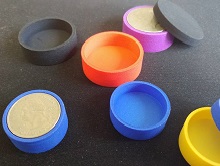 Funtastic Magic's coin boxes bring classic coin box magic into the 21st century with the ability to choose from either a set of boxes or individual coin boxes and lids a-la-carte.With a choice from 10 different colors and 8 stainless steel finishes in 5 coin sizes, hundreds of items are available to choose from. USA quarter, half dollar and dollar (Eisenhower/Morgan) sizes as well as 2 Euro dollar and 2 British pound sizes are available. Mix and match boxes and lids for a wide variety of options. There are 2 lid styles as well as Okito, Boston, slot, small and multiple variations of boxes available.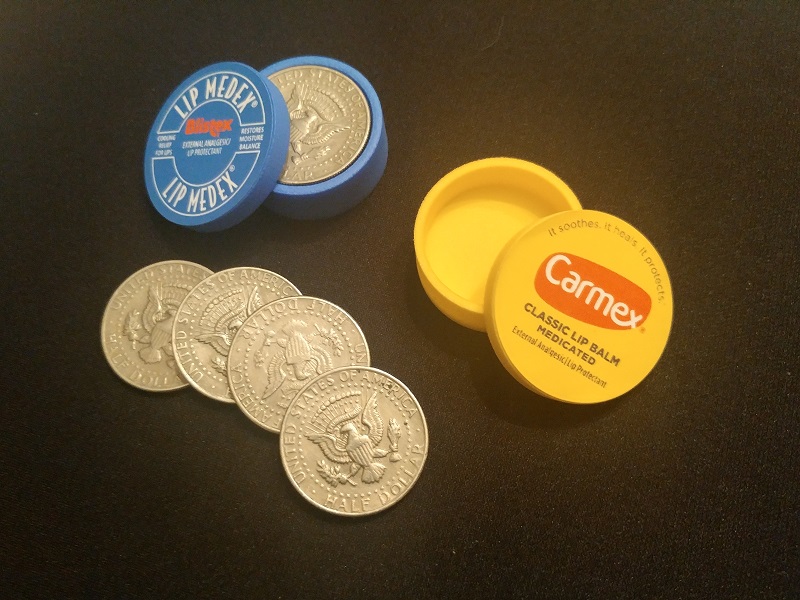 One lid fits all boxes in the same size category (i.e. USA quarter lid fits all USA quarter boxes). Choose either the standard lid or our new steam punk lid set, or order an extra lid separately. A sticker can be place on the lid to make it appear as a lip balm container. You can use the PDFs from our download page to print the stickers on your own ink jet printer.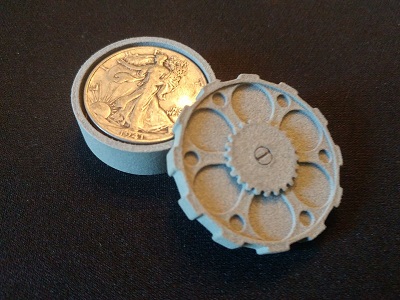 These coin boxes are not stocked but rather are 3D printed on-demand, allowing us to offer hundreds of coin box options. This means it will take a few days for your items to be manufactured. Estimated delivery time and shipping costs will be shown prior to confirming your ordering. These items are 3D printed by our partner, Shapeways, and will be shipped directly to you from the factory.
Visit our shop at Shapeways to see our coin box selection.