News
Coin Boxes for Australian Coins Now Available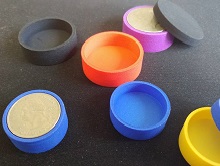 We have just released coin boxes for the Australia 50 cent (round) coin and 20 cent coin. The boxes are for use with Okito box type effects. Okito, and Boston boxes are available for these coins. We have boxes available for coins from the USA, England, Euro and now Australia, and these boxes come in 10 different colors. You can order a set or individual boxes. You can find out more here.
Lip Balm Coin Box Routine Idea (Performance Video)
A routine idea for yellow or blue coin boxes, which is a variation of Ken Brooke's routine in Lewis Ganson's book "The Art of Close Up Magic Volume 1".

Posted by Funtastic Magic on Monday, October 30, 2017
New Coin Box Options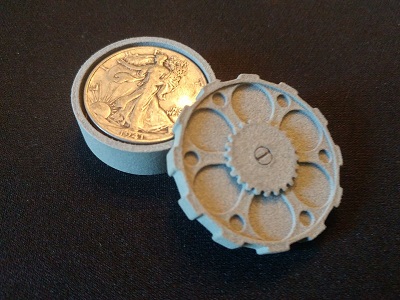 We have recently added new coin box options. We now have boxes in 5 coin sizes: USA quarter, half dollar and Eisenhower/Morgan dollar sizes, as well as British 2 pound and 2 Euro coin sizes. We also added a steam punk lid to most of the box sizes, which can be ordered as part of a coin box set or individually. We also now offer 8 stainless steel finishes in addition to the 8 color options in plastic. You don't need to worry about product availability. Since all products are 3D printed on demand, over thirty coin box items with 16 material options are always available. Pick from one of the coin box sets or order items individually for a customized coin box set.
Pictured here: Okito box with steam punk lid printed in metallic plastic. This is a USA half dollar size box with Walking LIberty half dollars, which were in minted between 1916 and 1947.
Okito and Boston Boxes Disguised as Lip Balm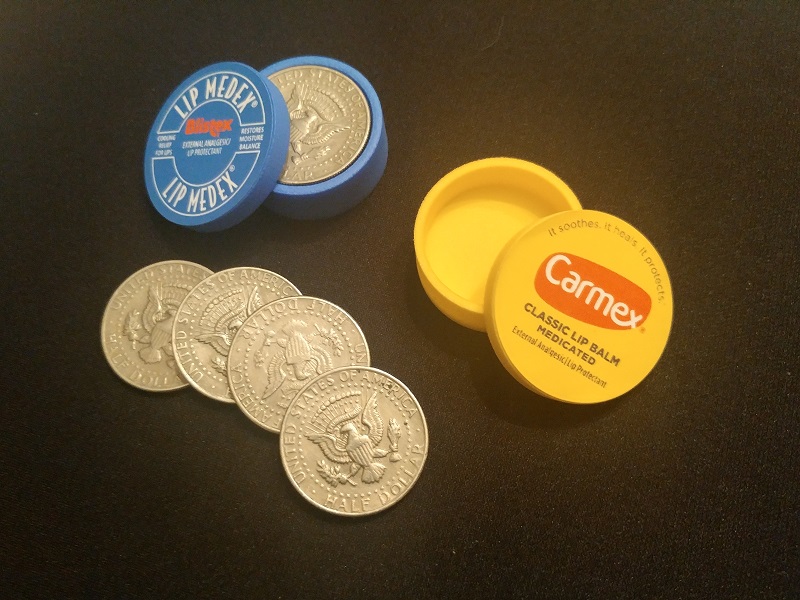 Yes we did it. We printed half dollar Okito and Boston boxes in yellow and blue, added a sticker to the lid, and viola, we now have Carmex and Lip Medex coin boxes. You can use the PDFs from our download page to print the stickers on your own ink jet printer. We also have 8 other colors to choose from if you need a unique coin box to brighten up your routine. Click here to find more info on how to get these boxes.
Jack The Duck and the Pinwheel
Here is a video of my friend "Quacker" Jack the Duck helping me test a prototype of a new magic trick.
Santa's Naughty Or Nice Scanner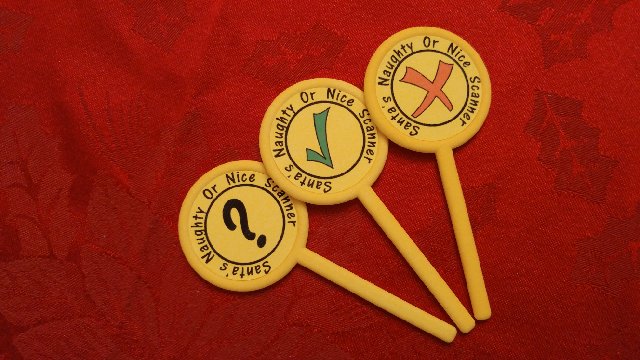 I've been beta testing a new technology product coming from the North Pole and it's pretty cool (literally). Basically, it is a portable scanner to determine if someone has been naughty or nice for the past year. It is easy to use too. You first check the device is working properly by verifying a question mark is displayed on both sides. You then wave the scanner around a spectator individual and in real time the scanner will determine if the person has been naughty or nice. It will display on both sides either a green check mark for "Nice" or a red "X" for "Naughty". I hear the TSA is interested in this for screening at airports.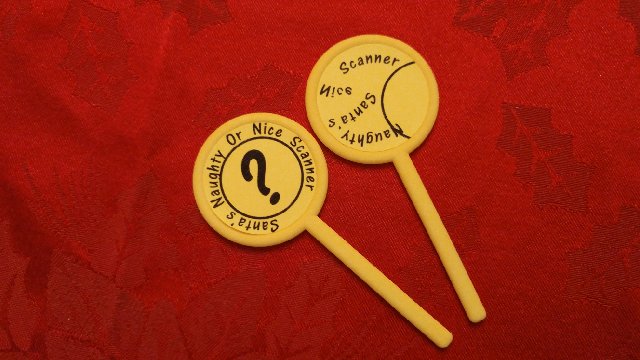 This is a beta product and I have had a few issues with it. For example, I have found the device breaks occasionally, possibly when the naughty or nice force is strong in someone, or "it's complicated".
There have been some rumors about this product and I can confirm this is NOT a magician's paddle trick created from a 3D printed DIY lollipop paddle and using Avery round 1 1/2" labels (product 8293) printed from a color printer for the artwork. Just sayin.
DIY Paddle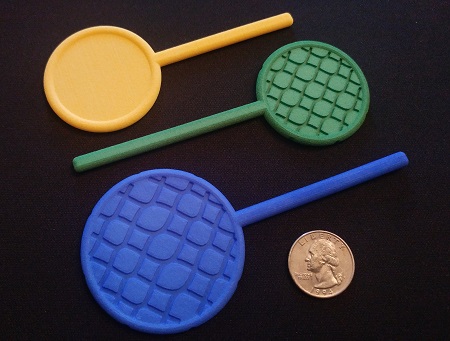 We are very excited to release the "DIY Paddle". This "Do It Yourself" paddle trick allows you to produce a small item from a lollipop style paddle or butterfly/fishing net style paddle. You can make your own item appear magically, and we found hundreds of items to choose from at our local craft and scrapbooking store. Read more about it here.
Coin Boxes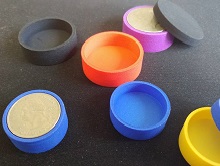 We are excited to release our first product, which is actually more than one product, we have released 14 new products! These first products are coin boxes. The boxes are for use with Okito box type effects. Okito, Boston, slot, small and multiple combination boxes are available. These boxes are available in USA half dollar and quarter sizes and come in 10 different colors. You can order a set or individual boxes. You can find out more here.