Products
Our goal is to create unique and "funtastic" magic products for the magic community. Check out our products and see if you agree.
4 effects in 1 Mason jar! Use it in magic shows, theatrical settings or for display in a home or at parties. The effects are controlled using a Bluetooth app, available for free on either the Apple or Google Play stores. The Magic Mason Jar actually contains an intelligent device consisting of a microcontroller, LED lights, buttons, rechargeable battery, 3D printed parts, wireless communications and custom programming to achieve the effects. The effects are: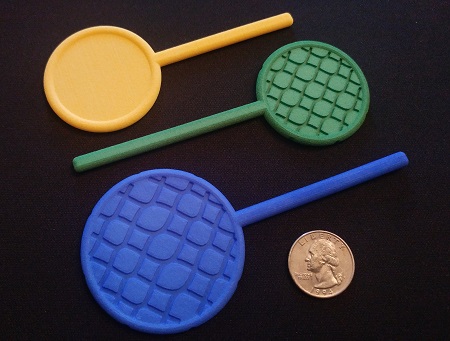 Our "DIY Paddle" is a "Do It Yourself" paddle trick, allowing a magician to produce a small item from either a lollipop or butterfly/fishing net style paddle, catching small items from spectator's ears, hair, or from "thin air". Any small, somewhat flat object can be produced up to 1 1/2" in length. You will find hundreds of flat and dimensional stickers at a craft or scrapbooking store that can be used with this paddle. Small fish, turtles, crabs, animals, butterflies, and bugs are just some of the items you will find that work great with this paddle.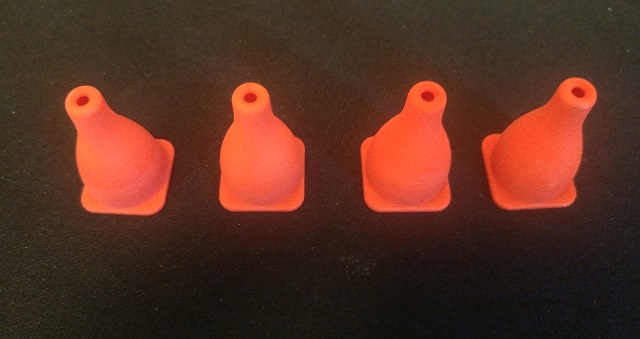 So, when was the last time you saw a thimble? When was the last time you saw a traffic cone? Chances are, you have seen a traffic cone more recently than a thimble (unless you just looked in your magic case). Your audiences probably are probably more familiar with traffic cones too. So, we came up with tiny traffic cones for use in thimble routines. Use your standard thimble moves with these cones. The cones are available in 9 different colors. We suggest starting with a 4 pack of either red or orange cones and then using a contrasting color for color changes. We even have a holder available that can keep up to 4 tiny cones hidden until the right moment.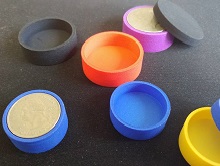 Funtastic Magic's coin boxes bring classic coin box magic into the 21st century with the ability to choose from either a set of boxes or individual coin boxes and lids a-la-carte.With a choice from 10 different colors and 8 stainless steel finishes in 5 coin sizes, hundreds of items are available to choose from. USA quarter, half dollar and dollar (Eisenhower/Morgan) sizes as well as 2 Euro dollar and 2 British pound sizes are available. Mix and match boxes and lids for a wide variety of options. There are 2 lid styles as well as Okito, Boston, slot, small and multiple variations of boxes available.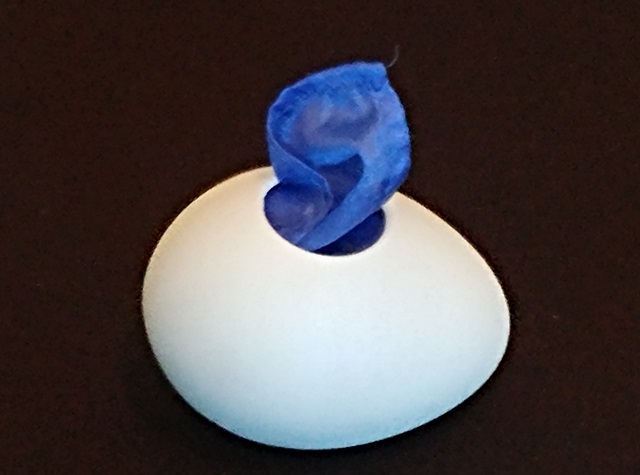 When I was a teenager, one of my first mail order purchases of magic was the silk to egg trick. When I opened the package I was greatly disappointment. I received a white plastic Easter egg with a hole in it. You could easily see where the two halves met and it would never be taken seriously as a real egg.